Car Wash Marketing & Consulting
Social Eyes Marketing provides premier car wash internet marketing and sales consulting services—helping you drive a consistent, efficient output to optimize your investment and maximize your revenue.
GET MORE TRAFFIC THROUGH ONLINE VISIBILTY
DEVELOP A SUCCESSFUL SALES CULTURE
MOTIVATE EMPLOYEES TO SELL AT A HIGH-LEVEL
CONVERT NEW BUSINESS TO MEMBERSHIPS
MINIMIZE CHURN RATES & MAXIMIZE PROFIT
Get Your FREE Half-Hour Consultation
Get More Car Wash Members
A great car wash operation starts with the right tools and the right people.
Specializing in car wash consulting & coaching—We have the industry experience, and the 'best in class' tools and solutions to turn your car wash business into a thriving operation. We deliver tailored strategies with car wash training, from concept to application. We'll give you the tools, roadmap, and confidence you need to improve your business.
Get the advice you need to run your car wash at a high-level.
Why Social Eyes Marketing
Part of having a successful Car Wash is also having a successful marketing strategy.
We take pride in producing Real Results for our clients. It's how we've managed to retain our clients year after year. We want to become partners and build long-term relationships with our clients.
Our team is constantly evolving to stay on the cutting edge of the industry, bringing you success every step of the way. While you focus your energy on your car wash business and the customers that support you, we'll focus on packing your car wash lanes.
Get Your FREE Half-Hour Consultation
Call or fill out a form today!
CLIENT CASE STUDY: Our formula for success in car wash consulting and digital marketing services has been proven time and again, starting with Our Very First Client ROCKET EXPRESS.
Rocket Express opened in 2010 in Twin Falls, ID, serving a total population of 42,000.
They washed over 195,000 cars in 12 months, setting a national record for cars washed in the first year of operation.
The Rocket Express brand continued to grow, opening four more locations.
Under Justin Russell's leadership, the Twin Falls location washed over 380,000 cars in 2018.
In 2021, Justin transitioned to the Boise location and grew that location from 7,000 to 9,000 monthly members within a 3-month period.
In 2021, the Boise Rocket washed 310,000 vehicles; 50,000 more cars than the year prior.
Towards the end of 2021, the owners sold the Rocket Express brand to a large conglomerate for an unprecedented amount of money for the car wash industry.
I'm Blane Russell, founder and managing partner of Social Eyes Marketing.
I enjoy helping business owners succeed and recognize the value of online traffic—offering businesses the tools and resources they need to capture that value. I believe that digital marketing is one of the most important tools for businesses to drive customer behavior.
Social Eyes Marketing is an innovative, full-service digital marketing agency dedicated to providing cutting-edge marketing strategies that grow our client's business. With a focus on high-level customer service, we provide creative and ROI-focused strategies to make an impact in a fast-changing online landscape – knowing each client's success is integral to our own.
I recently partnered with my nephew, Justin Russell, who has 11 years of hands-on experience in the car wash industry and knows how to ensure that your business succeeds.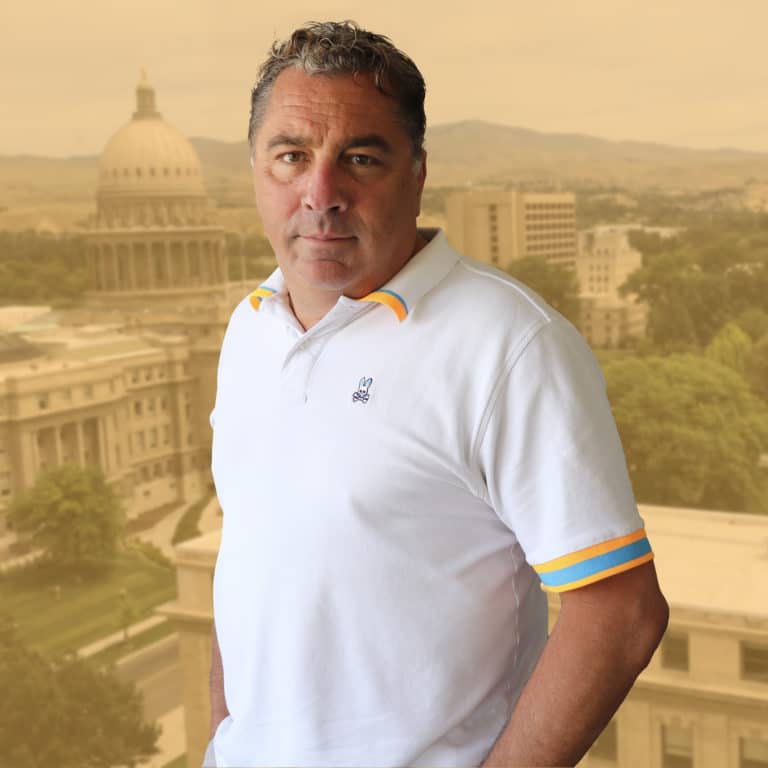 Justin worked with Rocket Express to grow their monthly wash club, selling over 1,400 memberships in a 30-day period and reaching daily conversion rates of 10-15% under his leadership. During his time there, the Boise Rocket Express location grew by over 2,500 monthly members and earned $250,000 more in annual gross revenue than the other 4 locations in just over a year.
Within only a few years they began washing over 300,000 cars each year. Their now 5 locations boast an impressive 38,000 car wash club members and continue to drive impressive ROI numbers.
Social Eyes Marketing will grow your customer base and Justin will ensure you keep those high-value membership customers. Our consulting service that offers training in the Gold Standard of Service will teach you how to enhance the customer experience, enrich your work culture, master your sales pitch, find and retain rockstar employees, and more.
Our consulting services touch on the three most important aspects of a strong car wash operation.
Sales
This is going to take a high-level of engagement from your management team and a laser focus approach on reaching the goals they've set for the day. Some customers can't say no to a great deal! Having options and mixing things up occasionally keeps your customers excited and your salespeople continually engaged. Monthly memberships are a car wash's bread and butter, and selling them is not rocket science.
Customer Service
We want your customers to not only leave satisfied, but to have such a great time that they're already looking forward to coming back! Making customers feel welcome and at home is what matters to many who step foot on your property. Cultivating that "at home" feel in combination with the gold standard service will do more than give you a happy customer. It's going to create an ambassador for your company.
Culture
We specialize in providing the tools necessary to build the type of environment that keeps customers coming back. When your culture becomes unmistakably unique, you have effectively created a brand; A genuine connection between the customer and your staff, a high level of professionalism and appreciation for your client's business keeps the lines backed up down the street.
Our proven process to deliver clients, improve ROI, and get lenders to the top of Google. We provide clear and immediate results to help your business grow.
Search Engine Optimization
Our car wash digital marketing strategy begins with an SEO specialist who can ensure you online visibility and an increase in your search engine rankings. You'll gain visibility on local business listings and become the primary choice for the car wash market.
Web Design
Car wash marketing online can be difficult without an optimized website. Most successful car wash's digital marketing spend begins with a fully optimized website. Our experienced web designers will collaborate with you to build your website to clearly represent your brand and turn more leads into actual memberships.
Pay-Per-Click
If you want faster results, our car wash marketing strategy includes pay-per-click (PPC) online ads that will reach your target audience. PPC ads increase brand awareness by 80%, and 46% of the clicks in a search go to the top three results (the paid advertisements) on the page. We guarantee a great return on investment (ROI) with high-converting Google ads for your car wash.
Social Media Strategy
When it comes to engaging followers on social media, we deliver impressive results. Our social media management team can help you develop the perfect initiatives to grow your online presence and generate leads for your car wash. Social media is also a wonderful way to engage with customers and highlight your car wash specials.
Conversion Rate Optimization
Our digital marketing experts understand how to optimize your website— with a combination of SEO, content marketing, and strategic web design, our car wash digital marketing company's CRO techniques ensure you get the most out of your website's traffic.
Google My Business (GMB)
Build customer trust and increase your local visibility with a strong Google My Business strategy. Positive online reviews, detailed product/service descriptions, and regular activity on your GMB listing can help you grow your reach outside of your immediate area.
Are you ready to get found online?
Don't wait.
Schedule a FREE Half Hour Consultation with One Of Our Marketing Experts Today!